Car shipping in a container
If you are moving internationally and decide to move your vehicle with you, Britannia Willis can guide you through this process and offer a range of services to find the best removals method for you at the most competitive rate.
Shipping your car or moving your vehicle abroad is a complex process with many rules and regulations to take into account, and along with the costs of shipping, these will largely depend on the international destination you are moving to.
We regularly handle the full worldwide shipping process of all sorts of vehicles, and those being transported are professionally packed by our expert removals team who secure it in the container, ensuring it is safe and ready for transit. If you have personal items or spare parts for the vehicle that also need to be shipped, we can ship these safely inside the same container. Your vehicle will not move when inside the container, and will arrive at your new destination across the world in the same condition you left it in.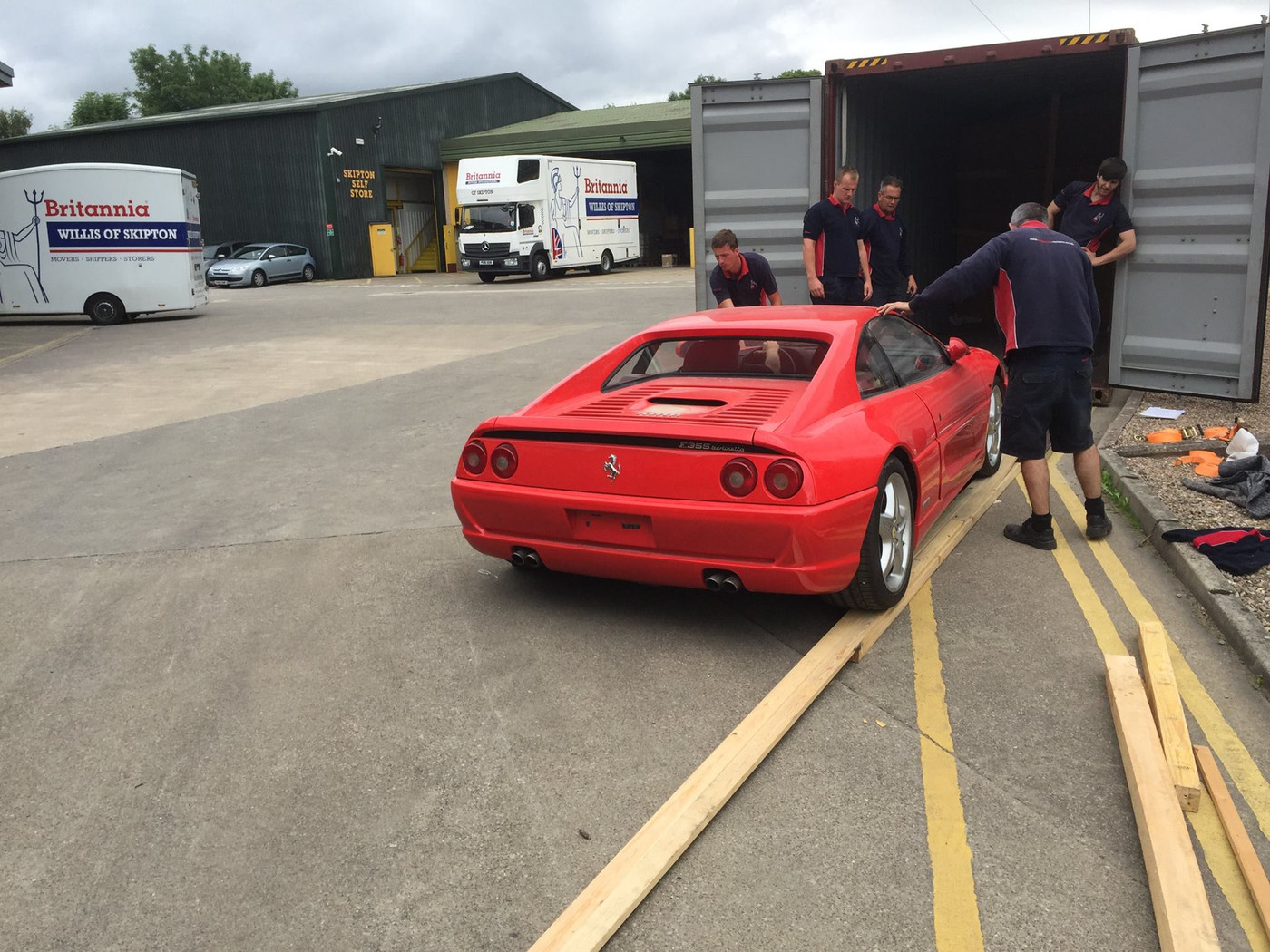 Straightforward car shipping
Should you wish to ship your motor vehicle to your new destination, Britannia Willis can offer professional car shipping services either in a sole use container or as part of a shared consignment. To maximise the space in your sole use or a shared container, our vehicle removals team will build a secure wooden platform over your car to protect it and then place light items of household goods on top of the platform.
It's important to find out more about car shipping regulations before committing to shipping your motor vehicle overseas as motor vehicles are often subject to duty and other special regulations.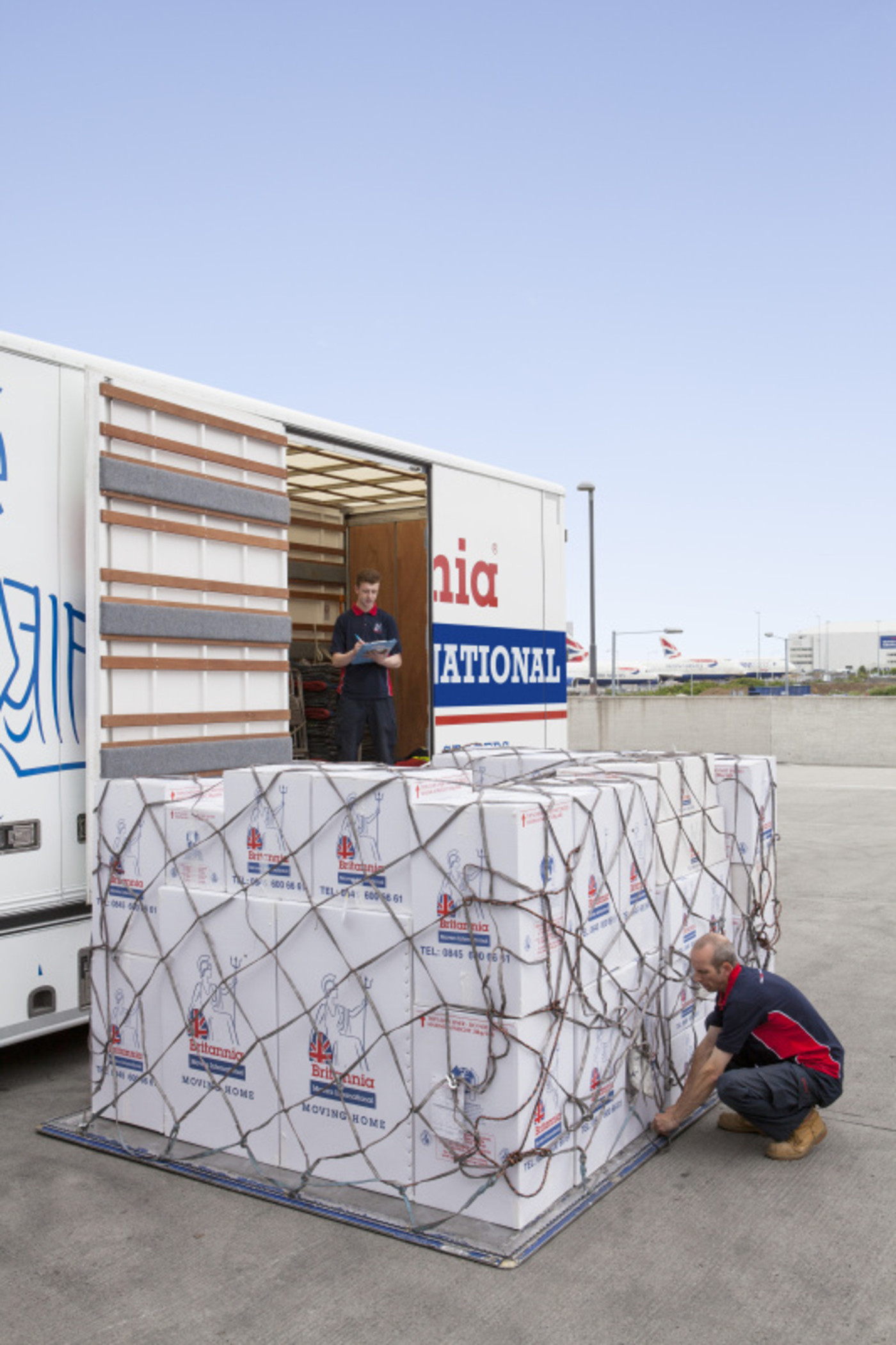 Groupage service - bar coding
In the case of groupage (shared load deep sea containers) all items will be barcoded so that we can ensure everything reaches you and nothing is left at the consolidation warehouse.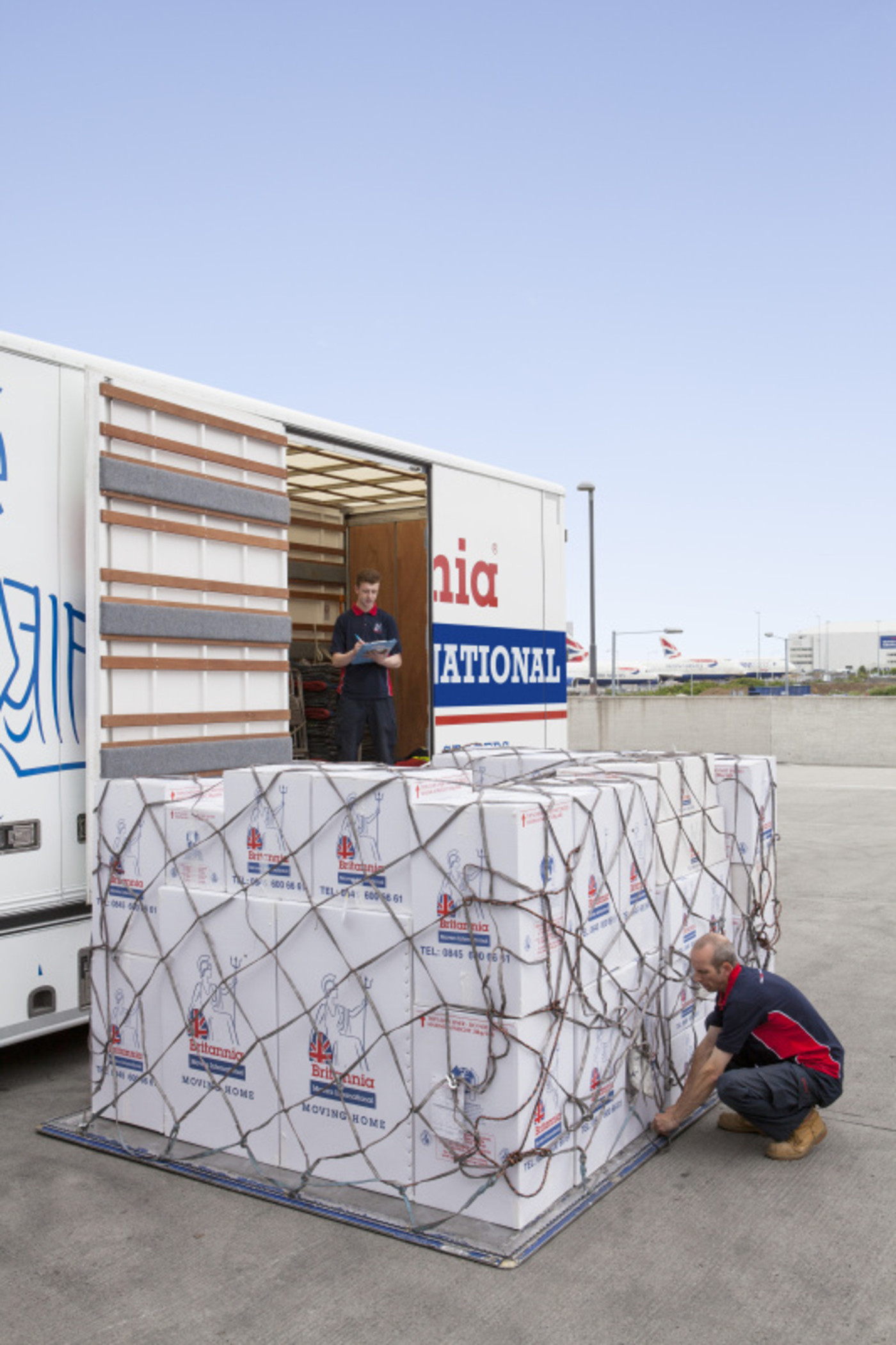 Individual and groupage container shipments
If you have a full container, which most removals do, your articles will be loaded into a metal shipping container and taken directly to the port for shipment. Alternatively, if your move is not big enough to fill an entire container, your effects will be bought back to our depot and placed into a consolidation warehouse, where they will be stored securely until being loaded along side other loads, ready for groupage shipment.
You will be advised of all these options during your survey and advised of the volume of your effects.
20' General Purpose
40' General Purpose
40' High Cube
Length mm
5893
12014
12014
Width mm
2337
2337
2337
Height mm
2388
2388
2667
Capacity M³
32.9
67
75.8
Superb service from start to finish. The two movers made an awkward move carrying my goods over a six foot wall and a 60 yard carry seem effortless. Their cheeriness in adverse conditions are a credit to them.
— Mr Ramsay, Skipton
I wanted to say how impressed I was with your staff because they took the time and effort when moving out my neighbours to back up our street to avoid our stone flag edgings, your driver avoided them every time even though he had to fold in his mirrors to do so. Your staff were also all very friendly and polite always saying hello and waving at my little boy.
— Mrs Gunn, Carlton
Call Me Back
Complete the form below and we'll call you back to discuss your requirements
UK Quote
Complete the form below to get your UK Removals quotation
International Removals Quote Request
Complete the form below to get your International Removals quotation
European Removals Quote Request
Complete the form below to get your European Removals quotation
Self Storage
Complete the form below to get your Self Storage quotation
Shredding Quote
Complete the form below to get your Shredding quotation
Home Survey
Complete the form below to get your Home Survey arranged